Currently the river race shows 3 stats – battles played, avg points/battle, projected daily war fames. The number in the middle, the battle avg number, is completely useless during regular war weeks as it is calculated using accumulative numbers. During war week, a clan could have 180 on first day, but drop to 170 next day. The accumulative battle avg does not reflect such swings.
It is only useful for the colo week.
I now have to install other bots to help me calculate this daily battle avg, instead of accumulative avg. Please, change it to daily calculations. As a war clan leader, I don't really care about yesterday's win rate. I need to know whether we can beat the other clans TODAY.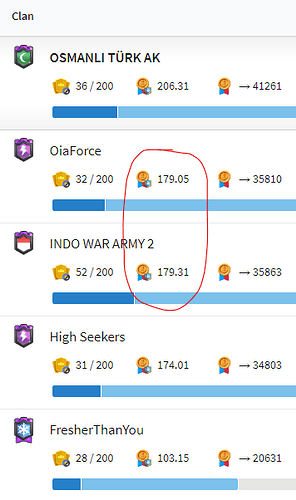 See above example. This is taken today. It gives you an illusion the two clans are tied, but in reality: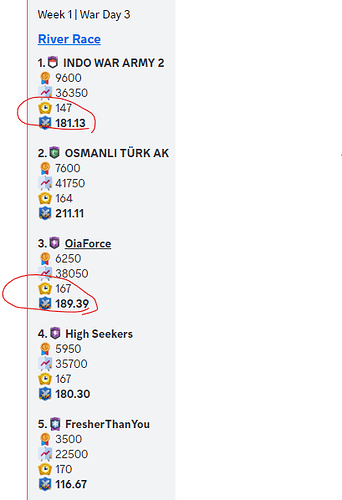 OiaForce is at 189, Indo is at 181, a huge difference. Not tied at all.