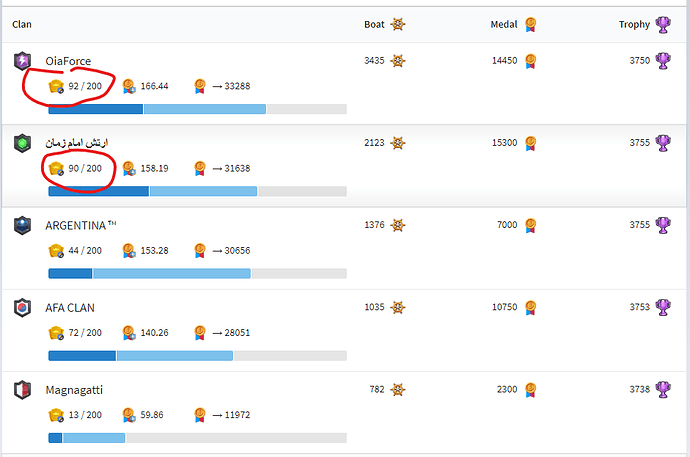 See above screenshot. Clan OiaForce completed 92 battles and earned 14,450 medals, averaging 157 per battle (you displaying 166.44). The Iranian clan completed 90 battles and earned 15,300 medals, averaging 170 medals (you displaying 158.19).
Why is the actual average differs so much from what you are displaying? Is this a bug? Or maybe are you using accumulative battles win/loss from previous day as well?
This average calculation should be isolated by each day, as each day it could swing.
Thanks for looking into this.