I would make a new profile for the acc #VL89LR0
This is not a valid player tag: Error 404 - RoyaleAPI
Are you sure that you have entered the correct player tag?
The clash royale tag from the account is #VL89RL0
@MIZU Go to your player profile and Copy the tag? The Tag you have provide is invalid.
If you don't know how to do that, watch this video: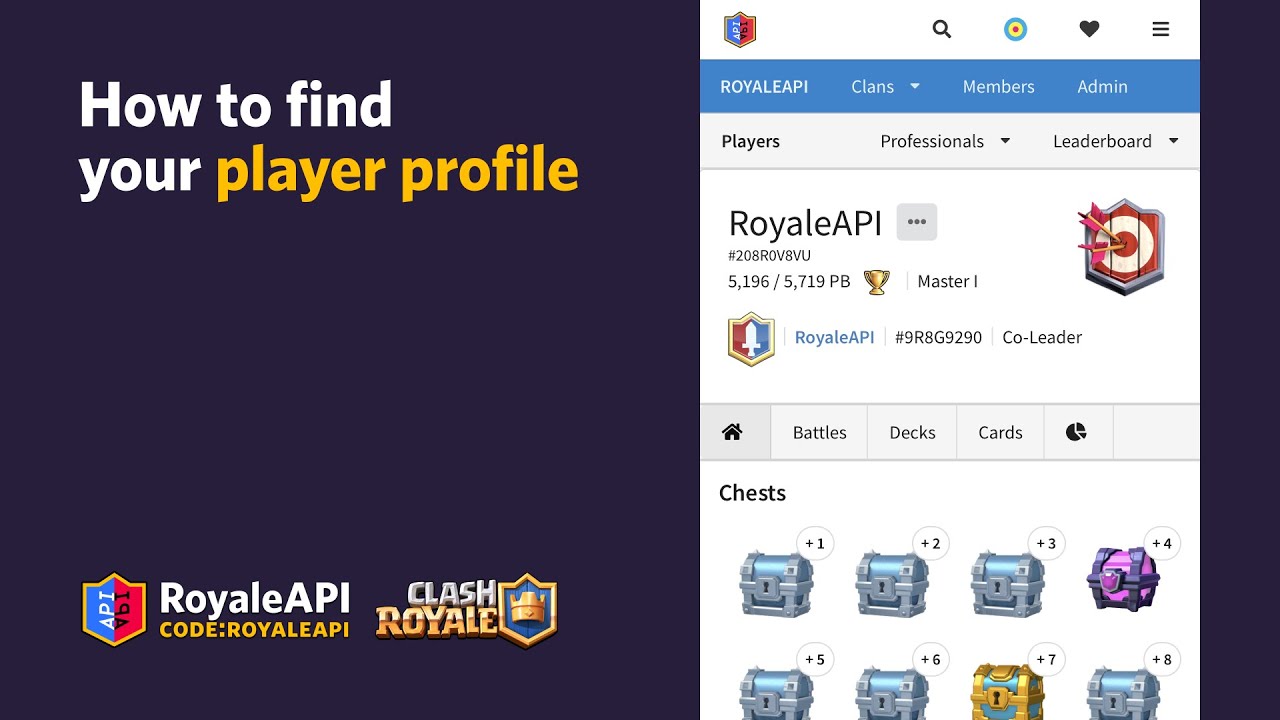 The player tag you gave me is VL89LR0 but I've found a player named Mizu with player tag VL89RL0 Perhaps that's what you wanted:
For editing Twitter account, have you tried using this form: https://bit.ly/RoyaleAPIProEN ?
also in Spanish: https://bit.ly/RoyaleAPIProES
If all of this is too confusing then sure give me the correct Twitter handle and @alpe123 will take a look at it.
Have you submitted via Edit? You should use this forum to request change only if it's been more than 2-4 weeks.
Yes I did it already some times, so I message the twitter support and they said I should try here because they can't help me with esportprofile on twitter
Ok, well we will take a look at it. There are some irregularities about your request that will take some time to investigate. So this is not a done deal and you may not get a reply from us soon about this.
Hi Mizu, sorry for the delay. Do you already have a different account with an esports profile? Or is this your first one?