Когда смотрю некоторых игроков у них привязен твиттер аккаунты
Hi, you can request it here:
Хочу на свой аккаунт добавить твиттер. Уже 1,5 месяца назад уже скинул запрос так и ответ не пришло. Прилагаю ссылку на свой твиттер https://twitter.com/triton_kz. а это мой тег аккаунта #GCC08VPYU
Hi, our requirements to add esports profiles are quite strict. Not everyone is eligible to have an esports profile, so if you sent a request we might have rejected it.
Hello!! I want to add my profile and put my twitter account there and put the country Kazakhstan in this way. Its my teg #GCC08VPYU7 and my twitter @escanor_kz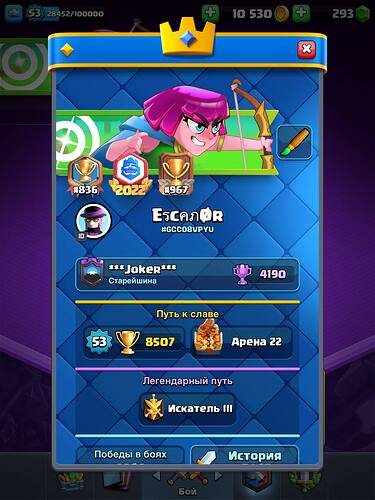 They haven't responded for over a year now.
We don't respond to requests, but we do review all of them.
More information here, please read it: